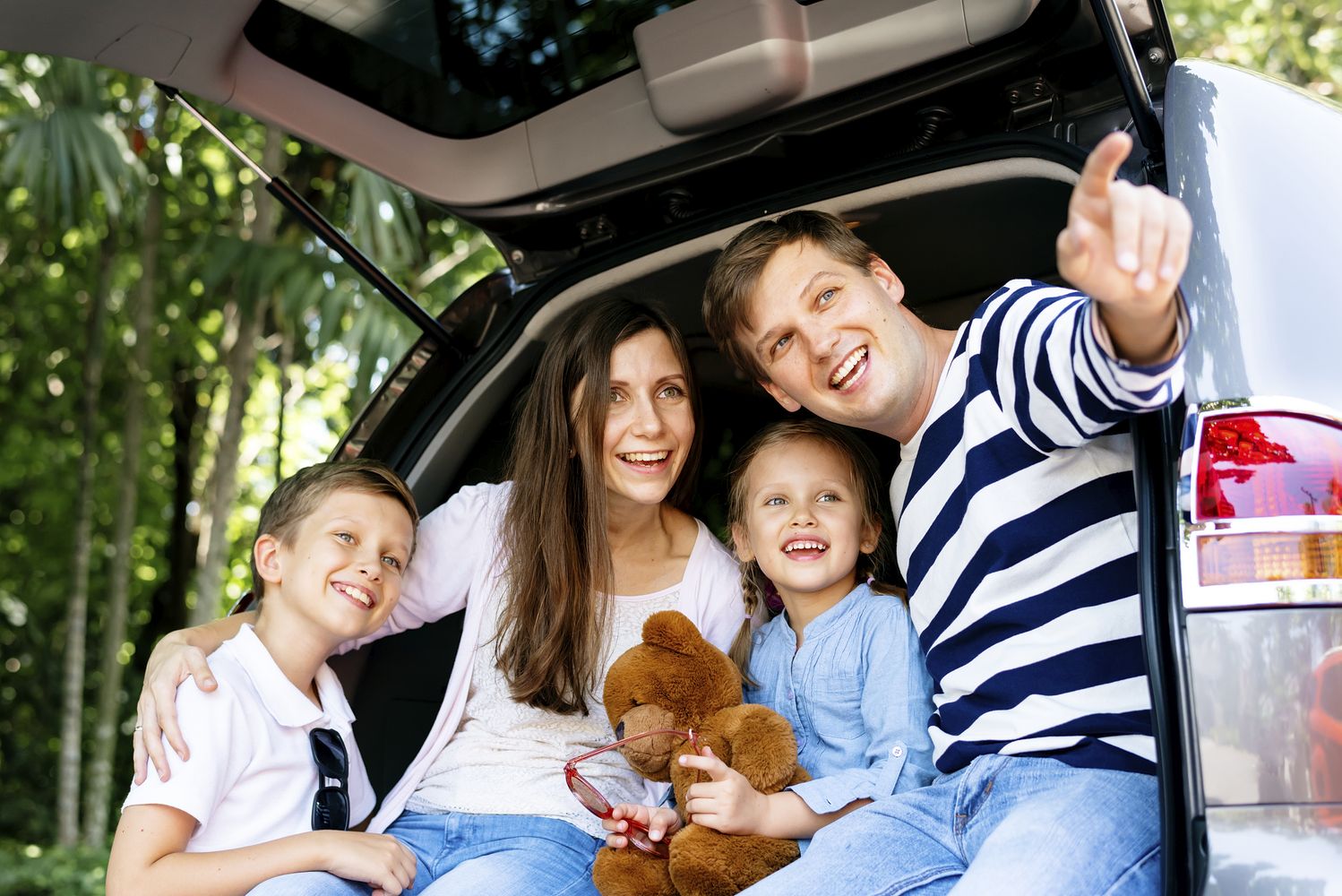 Road trips in the family car can be some of your most memorable. Hitting the open road, setting your own hours, and choosing your own destinations are all part of the appeal. But before you head out, there's some preliminary planning to do. If you need some help before you turn the ignition key in your car, we've compiled some best tips to plan a family day out in the car
.
Get your car ready
Have you recently had your car inspected? Take a look around your vehicle and do a pre-road safety check. Are your tires sufficiently pressurized? Top off the water level in your engine. Fill the windshield wiper washer fluid. Take a paper map with you. While you might feel that everything is online, you might lose a cellphone connection or have a problem with your cellphone. Are you connected to an automobile club or navigation system? If not, look into joining. You'll be able to use their discounts and data about traffic and speed enforcement. Clean your vehicle of old bags and leftover food. You'll want to give your family the space and cleanliness to enjoy this family jaunt. Last but not least, gas up your vehicle.
Decide where to go
To ensure that everyone in your family has a good time, sit down before the trip and talk about where you would like to go. This might seem obvious, but it will preclude any fights or disagreements the day of your trip. Depending on the age of your children, you'll want to get everyone's feedback and include their thoughts and ideas. If you need inspiration, explore potential destinations on sites. For everyone's enjoyment, talk about a budget. How much are you willing to spend for the day? Let your kids know upfront how much they can spend on souvenirs in the gift shop.
Plan your activities
Do as much planning and research as possible before you leave your home. It takes time but you'll be rewarded in the end. Will you be using any toll roads? If so, have a toll pass affixed to your vehicle or enough money for the toll route. Once you've decided where to go, check ahead and see the hours of operation. This will help you decide in which order to visit different landmarks. There's nothing worse than arriving at a destination than to see a "closed" sign. Will you be stopping for meals? Check to see if there are any fun or unusual food stops for you and your family. Leave room in your day trip for any unusual quirky roadside attractions or extra hours if you and your family are especially enjoying a specific spot.
Pack essentials
If your trip might be a long drive, pack some fun essentials to keep your children happy and occupied. Put together a little surprise bag to hand to them as they get in the car. You might purchase some coloring books, crayons and colored pencils, word searches, their favorite candy or snacks, fruit, and a water bottle to insert into the surprise bag. Bring rain gear. You never know when a sudden rainstorm might arrive. Don't forget a change of clothes in case of a mishap. A first aid kit is essential. Check to see if it has basic items such as sterile gauze bandages, tweezers, a thermometer, insect repellent, sunscreen, and scissors. Bring extra medications in case you need to make this into an overnight trip. Make sure your emergency kit is in the car and has all of the essentials: flashlights, a warm blanket, spare tire and tools to change it, and a hazard triangle. For kids who might experience car sickness, a vomit bag and hand sanitizer might be useful.
In the end, remember that this family day trip can be an adventure. You don't have to hew to your plan. Have an open mind and a positive attitude. This will lighten the mood during your trip and keep the entire family happy. If there is a fascinating detour that you discover, take it. The journey in your car will be as memorable as the destinations.
Road trips with kids can be magical or they can be downright torments. The odds of success are improved when you have a vehicle that has space and amenities. ALM Cars, the best pre-owned car dealership in Atlanta understands finding the perfect family car is challenging, so we offer you thousands of different makes and models that offer you more safety features to choose from and those are easy on the budget to set your heart on.