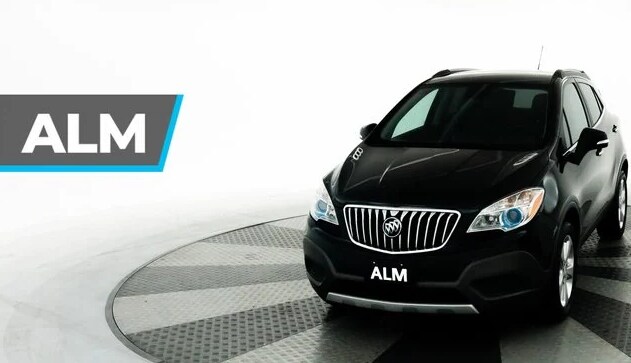 How the Buick Encore walks a fine line between luxury and affordability by focusing on key car features
Compact and thoughtfully designed, the Buick Encore is General Motors' answer to some of the other brands in the market that tout ultra-luxury cars and high-performance SUVs without having to reach those extravagant price points.
Overall Performance
The Buick Encore is no slacker by any means, coming with two options for their standard 1.4-liter four-cylinder engines, 138 horsepower or 153 horsepower, respectively. With the latter engine, you can find that your Encore will be cruising through the city nicely and can reach 0-60 mph in just under 8 seconds.
Other aspects such as turning, braking, and suspension absorption come in relatively balanced with this iteration of the Encore. Some small-SUV fans may appreciate the slightly weightier drive that the Encore provides.
Those fixated with fuel economy can also rest easy knowing that Buick had outfitted this Encore with some of the best systems for an optimal and efficient ride.
Interior and Auxiliary Systems
This is where the Buick Encore shines as a middle-ground between ultra-lux compact SUV variants from higher-end manufacturers and base market brands as it still maintains a great amount of luxury within the interior as well as the additional entertainment systems found within.
The finishing aspects of some of the moldings, such as car handles and window seals, are done with a sleek yet functional design. This allows for a more premium atmosphere when coupled with the standard-issue touchscreen car information and entertainment system. Expect to be able to connect your smartphone for all types of digital media and GPS navigation needs, while the six-speaker audio system can broadcast any entertainment either through analog connection or Bluetooth.
Storage-wise, you can expect a roomy fit for all of your luggage with the rear seats down, making this a nice trip car to take on short to medium-length journeys.
Final Words
The Buick Encore is a steady car to get if you're looking to get something that has a little more utility and performance than your standard sedan without sacrificing design and luxury. Make sure to visit ALM Cars to view this car as well as other Buick Encore models currently in inventory.